by Rachael Lieck Bryce
There are many different kinds of Pilates teacher training programs, which can leave students and potential future Pilates teachers puzzled over which one is best for them.
Much of the confusion dates back to the death of Joseph Pilates in 1967. Mr. Pilates never trademarked his method, so each of his personally trained disciples went out into the world to teach Pilates, some sticking close to Mr. Pilates' original vision, others adding their own personal flourishes–all of them calling their practice "Pilates."
After an attempt by one individual to try and "own" the name Pilates, it ultimately ended in a 2000 decision by a federal judge in New York that declared "Pilates" to be a generic term (like yoga or karate) that couldn't be trademarked or owned by a particular person or program.
While this court decision ultimately reflected Joseph Pilates' desire to spread his system far and wide, it also means that the standard for calling oneself a Pilates instructor is flexible, to say the least.
So potential Pilates students, as well as potential Pilates instructors considering pursuing their teacher training, would be well-advised to do their homework and experience as many programs and teachers as possible. Styles vary from teacher to teacher, and program to program, ranging from very classical to contemporary, all the way through to no actual Pilates basis whatsoever.
There are many great Pilates professionals and several really good Pilates certification programs, many of which trace their lineage back to one of Joseph Pilates' personal students. The key is finding a program that emphasizes rigorous teacher training, proper form, progressions, knowledge of all apparatuses, including the mat and, above all, student safety!
Pilates, like all exercise, can do wonderful things for the body and mind. And, under the guidance of a well-trained, observant instructor, it is very safe and extraordinarily effective. But, like all exercise, if done improperly, it can cause injury.
The instructors at my previous two studios and now my third studio, Pilates Methodology, are all classically certified, and most are certified by New York-based Power Pilates. The reasons we love Power Pilates are many, but these are among the most important:
• Power Pilates is committed to upholding the standard of classical Pilates, as opposed to other programs that take a more contemporary approach. The Pilates method is almost a century old, and we are convinced that the original system continues to be extraordinarily effective, exceptionally safe and endlessly adaptive to our clients' ever-changing needs.
• The creators of Power Pilates, Dr. Howard Sichel and Pilates Master Teachers Bob Liekens, Susan Moran and Phoebe Higgins, were all trained by Romana Kryzanowska, one of Joseph Pilates' students. Ms. Kryzanowska worked with Mr. Pilates and his wife, Clara, and continued to run his studio after his death.
• In our opinion and experience, Power Pilates' teacher training is second to none. In addition to offering a solid, classical curriculum, the Power Pilates certification program does an excellent job of teaching instructors "the art of teaching." Power Pilates instructors are taught how to properly observe the biomechanics taking place in the body, offer corrections, and deliver a safe and effective workout that meets the client's individual needs. This is crucial to ensuring our clients' safety, delivering results, and creating lifelong Pilates lovers.
• The Power Pilates teacher training program is rigorous and meticulous. Every Power Pilates-certified instructor starts with the 32-hour Beginner and Intermediate Mat Certifications (Core Mat I & II), as well as completing at least 25 hours of private lessons and 10 classically taught mat classes. After that, they move on to a 90-hour course taught over five weekends with a teacher trainer and a 600-hour apprenticeship. The entire certification process, if pursued full-time, takes up to a year to complete.
• Unlike many other certification programs, Power Pilates is not also an equipment manufacturer. We are therefore able to purchase the best and most appropriate—and only the best and most appropriate—equipment for our studio and our clients. We do not teach to a specific apparatus or manufacturer.
Every Pilates Methodology instructor has either a full Power Pilates certification or is in the midst of their apprenticeship. They are held to high standards every year for the completion of additional continuing education within the classical Pilates realm and anatomy. In addition, Methodology's co-founder, Rachael Lieck Bryce, is also a Power Pilates Teacher Trainer, which means she has completed an additional rigorous certification process in order to train other instructors through Power Pilates. Along with regional director Veronica Combs, she is one of only two certified Power Pilates Teacher Trainers in this region, which includes most of Texas, Louisiana and Arkansas.
We are happy to be part of the Power Pilates family and believe we offer our clients the ultimate Pilates experience—one that continues to change lives and bodies every single day.
Originally posted on February 2012 on Classical Pilates blog
---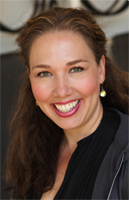 ABOUT THE AUTHOR Rachael Lieck Bryce has been a full-time Pilates instructor for over a decade. She is dedicated to the classical Pilates Method and has worked with clients ranging from 5 to 85, with all levels of fitness abilities. Rachael teaches from a place of authenticity, with the goal of enriching peoples lives through classical Pilates. Methodology, set to open in Dallas in 2014, will mark Rachael's 3rd studio to build, open and operate. She brings her expertise from the Pilates industry, passion for educating the community and zest for life into her teaching.
A former contemporary dancer, Rachael was introduced to Pilates in 1997 through her college ballet teacher. She was first certified with Colleen Glenn in Dallas, TX, completing over 500 hours of an apprenticeship and a rigorous certification, The PilateSystem in 2002. Colleen is listed in the national registry of Who's Who and was heralded as one of America's TOP 55 TRAINERS in Vogue magazine.
After teaching for 5 years Rachael wanted more education and began her journey as a bridge student with international, New York-based, Power Pilates. Completing a second program in 2006. Rachael has had the pleasure to train with some of the most respected and sought after Pilates instructors in the industry, and believes you never stop learning. It keeps her current, educated and just as passionate for classical Pilates as ever.
In addition to teaching Pilates students, Rachael is a Teacher Trainer for Power Pilates, one of the most highly respected Pilates education programs in the world. Rachael is dedicated to training new teachers who uphold the standard in classical Pilates as they change lives in their communities.